Mastermind Of 'Varsity Blues' College Admissions Bribery Scandal Faces Sentencing
BOSTON (AP) — The mastermind of the nationwide college admissions bribery scandal is set to be sentenced on Wednesday after helping authorities secure the convictions of a slew of wealthy parents involved in his scheme to rig the selection process at top-tier schools.
Federal prosecutors are asking for six years behind bars for Rick Singer, who for more than a decade helped deep-pocketed parents get their often undeserving kids get into some of the nation's most selective schools with bogus test scores and athletic credentials.
The scandal embarrassed elite universities across the country, put a spotlight on the secretive admissions system already seen as rigged in favor of the rich and laid bare the measures some parents will take to get their kids into the school of their choice.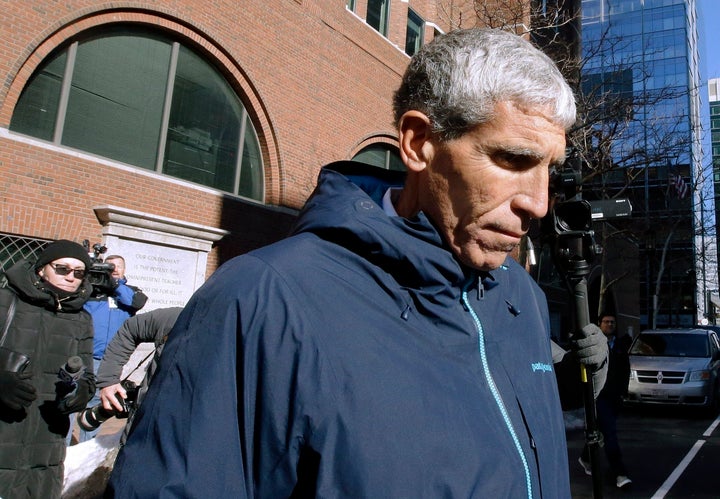 Singer, 62, began secretly cooperating with investigators and worked with the FBI to record hundreds of phone calls and meetings before the arrest of dozens of parents and athletic coaches in March 2019. More than 50 people — including popular TV actresses and prominent businessmen — were ultimately convicted in the case authorities dubbed Operation Varsity Blues.
In the nearly four years since the scandal exploded into newspaper headlines, Singer remained out of jail and kept largely silent publicly. He was never called as a witness by prosecutors in the cases that went to trial, but will get a chance to address the court before the judge hands down his sentence in Boston federal court.
In a letter to the judge, Singer blamed his actions on his "winning at all costs" attitude, which he said was caused in part by suppressed childhood trauma. His lawyer is requesting three years of probation, or if the judge deems prison time necessary, six months behind bars.
"By ignoring what was morally, ethically, and legally right in favor of winning what I perceived was the college admissions 'game,' I have lost everything," Singer wrote.
Singer pleaded guilty in 2019 — on the same day the massive case became public — to charges including racketeering conspiracy and money laundering conspiracy. Dozens of others ultimately pleaded guilty to charges, while two parents were convicted at trial.
For years, Singer paid off entrance exam administrators or proctors to inflate students' test scores and bribed athletic coaches to designate applicants as recruits for sports they sometimes didn't even play, seeking to boost their chances of getting into the school. Singer took in more than $25 million from his clients, paid bribes totaling more than $7 million, and used more than $15 million of his clients' money for his own benefit, according to prosecutors.
"He was the architect and mastermind of a criminal enterprise that massively corrupted the integrity of the college admissions process – which already favors those with wealth and privilege – to a degree never before seen in this country," prosecutors wrote in court documents.