Georgia Football Player, Staffer Killed In Crash After Bulldogs' Championship Parade
Devin Willock, a University of Georgia offensive lineman, was killed in a single-car crash Sunday along with a member of his football team's recruiting staff. Their deaths came just hours after the team celebrated its national championship victory with a parade.
Willock, 20, and Chandler LeCroy, 24, died after a vehicle LeCroy was driving left the roadway at 2:45 a.m. and struck two power poles and several trees, the Athens-Clarke County Police Department said in a statement.
Willock died at the scene while LeCroy was transported to a hospital where she died from her injuries, police said.
A 21-year-old man who was also inside the car suffered minor injuries and a 26-year-old female suffered serious injuries, police said. Both surviving passengers, who were not immediately identified, are also members of the football program, the university said.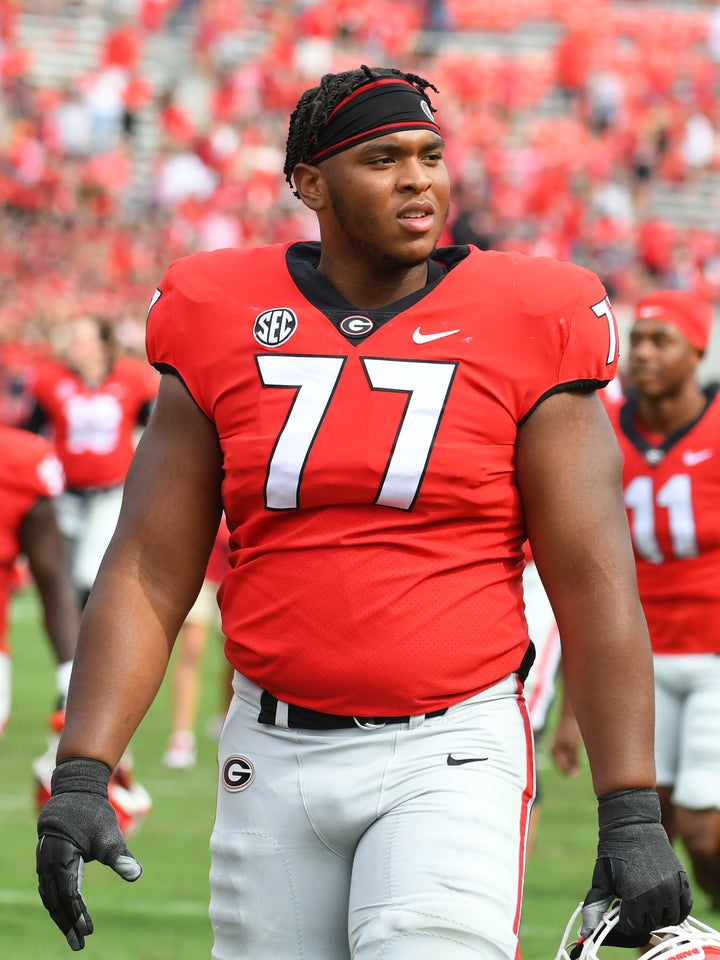 "Devin and Chandler were two special people who meant so much to the University of Georgia, our football program and our athletic department. We ask that everyone keep their families in your prayers during this very difficult time," the UGA Athletic Association said in a statement.
The Georgia Bulldogs football team had been celebrating their second-straight National title earlier on Saturday with a parade and ceremony in Athens. Willock, a sophomore who was studying risk management and insurance, played in all 15 games for Georgia this season.
"Devin was an outstanding young man in every way and was always smiling," Georgia Coach Kirby Smart said in a statement. "He was a great teammate and a joy to coach. Chandler was a valuable member of our football staff and brought an incredible attitude and energy every single day. We grieve with their families for this tragic loss and will support them in every way possible."
LeCroy had worked for the school's athletic association for the past four years, starting as a sports marketing intern in 2019 and eventually becoming a football recruiting analyst, according to her LinkedIn page.